Chesterfield MO Divorce Attorney
Serving St. Louis Families with Dedication & Experience
At Galmiche Law Firm, P.C., our family law lawyers have helped countless individuals navigate this intimidating and emotional process and secure favorable divorce terms. Our law firm has 40 years of collective family law legal experience in Chesterfield, MO. Our family law attorneys offer thoughtful legal representation and are well-versed in what needs to be done to secure the best possible results both in and outside the MO courtroom.
---
This is a difficult time. Retain proven counsel who is prepared to diligently safeguard your future. We serve throughout Chesterfield and St. Louis. Give us a call at

(636) 552-4841

today.
---
What is The Difference Between Uncontested Divorce & Contested Divorce in Missouri?
The process of a Missouri divorce begins with identifying if you will be filing for uncontested divorce or contested divorce. Essentially, the difference between the two types of divorce lies within whether or not the parties can agree on the terms of the divorce. Below, we have listed more information on each type of divorce in Chesterfield, MO:
Uncontested Divorce:
Uncontested divorce is when couples are willing to put aside their differences and end their marriage in the most amicable and cost-effective way possible—by filing for an uncontested divorce. In an uncontested divorce, both parties must agree on the terms of their divorce. That means spouses must come to an understanding of various elements like property division, child custody, and so forth.
Contested Divorce:
When spouses cannot come to an agreement on the terms of their divorce, the divorce is considered contested. In these cases, spouses must enter litigation and, with the help of legal counsel, present their arguments to a judge. In some contested divorce cases, an expert witness may be used.
Using a Legal Expert
Qualified expert witnesses are permitted to testify in a Chesterfield contested divorce actions on a variety of subjects, including the value of:
The marital home and other real estate;
A family business and each party's potential share; and
High-value personal property and collectibles such as boats, art, jewelry, guns, and rare coins.
Experts can also be called on to evaluate each spouse's current income earning potential for purposes which could include determining child support and/or maintenance (alimony).

"He was very efficient and cost conscious."

H.R.

"This is the team to go with!!"

J.S.

Great communication.

S.P.
In both circumstances, legal counsel can help establish favorable terms for:
No one enters a marriage expecting it to one day end in divorce, but when marriages do end, it is critical that both spouses retain experienced legal counsel to see them through the process. It is critical that both parties' rights and interests are recognized and respected during the divorce procedure and that the court is made fully aware of factors that could affect these individuals' lives post-marriage.
No Fault Divorce in Missouri
The grounds for divorce in Missouri don't require either spouse to prove a fault in the other spouse in order to justify the divorce. Instead, a couple can file for no-fault divorce. The ground for a no-fault divorce is that the marriage is "irretrievably broken" and can't be repaired. The MO court must see that this is true. If the court decides that there is hope for the marriage to be repaired, then it might grant a legal separation instead.
While a spouse does not have to prove a fault in the other spouse to get a divorce, the courts in MO might use fault-based factors when determining family law matters such as child support or property division in Chesterfield.
---
---
How to File for Divorce in Missouri
Filing for divorce in Missouri begins by filing a document referred to as a complaint or petition. You must meet specific requirements, such as being a resident of Missouri for at least 90 days and being at least 18 years old.
A copy of it will be served to your spouse, which can be done by the sheriff's office or a process server. Your spouse will have options regarding how they can reply to the complaint, which can dictate the path your divorce case takes from that point forward.
The court will set a hearing date and review the paperwork. If the judge grants the divorce, the court will issue a decree of dissolution of marriage.
For example, if the MO divorce is contested and you and your spouse cannot work together to negotiate a settlement, your case will have to go through litigation, which will likely result in formal court hearings.
Does It Matter Who Files for Divorce First in Missouri?
If you file for divorce first in Missouri, you will have time to find an experienced divorce lawyer representing your best interests. However, if your ex-spouse files against you first, you have 30 days to respond according to Missouri law. Being served typically leaves that person vulnerable to finding a lawyer to take their divorce case.
You will wonder if you need an attorney in Chesterfield to file for divorce when the time comes to end your marriage. Although filing on your own is possible, it is strongly recommended that you consult with an attorney first. The reasons for divorce may differ, but the MO laws regarding it are complicated. Child custody, support, and asset separation are just some of the issues that an experienced Chesterfield family law lawyer can help you with. Without adequate direction, these problems can become problematic unless you and your spouse agree on everything.
If you file for divorce, you can work with an attorney to ensure that your rights are covered. A family lawyer can also ensure that any information you provide is not overlooked.
If your spouse hires a family attorney, it's better to hire your own so you're not battling a legal professional alone. Finally, if you are concerned about domestic violence after the divorce, a family lawyer can help protect you by obtaining a protective order.
What To Expect In Court During Divorce Proceedings
Perhaps one of the most challenging aspects of a divorce is the proceedings where the divorcing couple will have to face each other in court in Chesterfield.
Short Court Appearances: Temporary Orders
When you're pursuing a divorce, especially if a child is involved, you may be involved in short hearings for temporary orders. These hearings are different from a court appearance for a lengthy trial for a decision on all issues in your case. The purpose of the short hearings may be to allow your spouse or you to formally request orders such as spousal or child support. These orders are often temporary but work well when a timely decision needs to be made regarding the welfare of your children or you. These orders can prove to be especially important in situations where domestic violence was a factor in the divorce.
What to Expect the Day Of
It will be challenging to not succumb to the emotional demands during your day in court. This is completely natural, and everyone feels a range of emotions but it's important that you do your best to keep a clear head.
Prepare yourself before going in. This goes beyond quickly reviewing documents prior to stepping into the courthouse. You should have well-thought-out responses in mind before you begin the trial. In order to fully provide the evidence that will support your requests, you need a knowledgeable attorney to guide you.
Arrive early. Keep in mind that your behavior sends signals. Your actions, though unintentional, may give the other side an advantage, or more importantly, reflect poorly on your behalf to the MO Judge.
Present yourself respectfully as the witnesses speak. Each side will have the opportunity to cross examine witnesses and offer rebuttals. Be conscious of lashing out or appearing to be uncooperative. This apparent lack of self-control works against you, especially if there are children involved.
The steps involved in the trial typically include:
The petitioning side, or the spouse who filed presents their witnesses first ;
The respondent side is allowed to cross examine;
The respondent also calls witnesses;
After both sides have successfully presented their sides, with the documents and testimony submitted, the Judge reviews the requests; and
A majority of the time, the Judge will take the case "under advisement", and will send the judgment to the attorneys.
If Your Spouse or You Is a No Show at Court
Failing to appear during a court date can have severe consequences. It often depends on the reason for the absence, and whether the court was notified of the absence beforehand.
If a spouse fails to appear, the repercussions may lead to a Judge ruling in favor of the spouse who did show. This means losing out on any opportunity to be heard. Many of the requests made by the spouse who did appear may be granted.
OUR Missouri-based Divorce LawyerS ARE READY TO WORK FOR YOU
To best understand your options, you should seek the guidance of a compassionate and experienced divorce lawyer. With over 30 years of experience serving the areas of Chesterfield, Ballwin, and Wildwood, Missouri, Attorney Jay Galmiche has the knowledge to lead you to the best results for your family and you. He personally handles your case, giving you the individual attention that you need beginning with your first free initial consultation. Contact Galmiche Law Firm Today!
What if I Cannot Find my Spouse During a Divorce?
If you are unsure of your spouse's whereabouts, you will still be able to get a divorce, though it will take more time since you will have to go through a few extra steps to make it happen.
First, you must attempt to notify your spouse that you have filed for divorce. Then, without knowing where they are, you will have to check telephone listings in the area where your spouse is last known to have lived, ask friends and family in Chesterfield if they know of their whereabouts, check with the post office for a forwarding address, or review state records for driver's license or vehicle registration.
Suppose none of these efforts yield any results. In that case, you may be able to go through a procedure known as service by publication, which will require you to obtain the court's permission to publish a notice of the divorce in a Missouri newspaper.
Divorce Modification
Life is ever-changing, ever-evolving and, to accommodate these changes, the family courts in Chesterfield, MO, allow for post-divorce modifications as to child custody, child support and in some cases maintenance. If your divorce agreement no longer works for you or is no longer in the best interest of your children, you may be able to request a modification of the terms of your divorce. However, generally, you cannot modify property or debt division, unless there was fraud involved or some very usual circumstance.
If your former spouse and you are on the same page and can agree to modify the terms of your divorce agreement, this will simplify matters considerably. You must still submit the appropriate Motion and Consent Modification Judgment in writing to the MO court for the Judge to enter the Consent Judgment, to ensure it is enforceable. In some cases, a hearing may be necessary to confirm that both parties agreed to the new terms of their divorce decree.
Contested Motion for Modification
A party may proceed with filing with the Court a motion to modify the terms of their divorce decree, At a contested trial in Missouri, as the party who is pursuing the modification, you must present evidence that shows there was a substantial and continuing change in circumstances, which warrant the modification.
For example, if you involuntarily lost your job, a Missouri judge may see this as a substantial and continuing change in circumstances that warrant a reduction of your spousal or child support payments. If you are requesting a modification of your child custody agreement, you should prove that there was a substantial and continuing change in circumstances and that the modification serves the best interests of the children.
Enforcing the Divorce Decree
If your former spouse refuses to comply with the divorce decree, you can file a motion for contempt and seek to enforce its terms. You may pursue a Motion to Modify along with the Motion for Contempt at the same time. In some cases, a MO judge might grant a modification of the terms in your divorce decree if your former spouse fails to comply with it. For example, if your ex-spouse does not drop off the child on time to you on a regular basis or otherwise tries to prevent you from spending time with your children, you can request the court to modify the child custody arrangement.
Call a Chesterfield Law Firm at
(636) 552-4841

Today

At Galmiche Law Firm, P.C., our family lawyers in Chesterfield, MO, are well-versed in both contested and uncontested divorce procedures. No matter which route you need to take to dissolve your marriage, you can count on us to provide engaged, responsive, and assertive representation that has your long-term well-being in mind. We are ready to hear your story, assess your options, and devise a legal strategy that will help ensure that your divorce is completed as swiftly and efficiently as possible. To get started, contact us for a free, in-person consultation.
Related Reading
---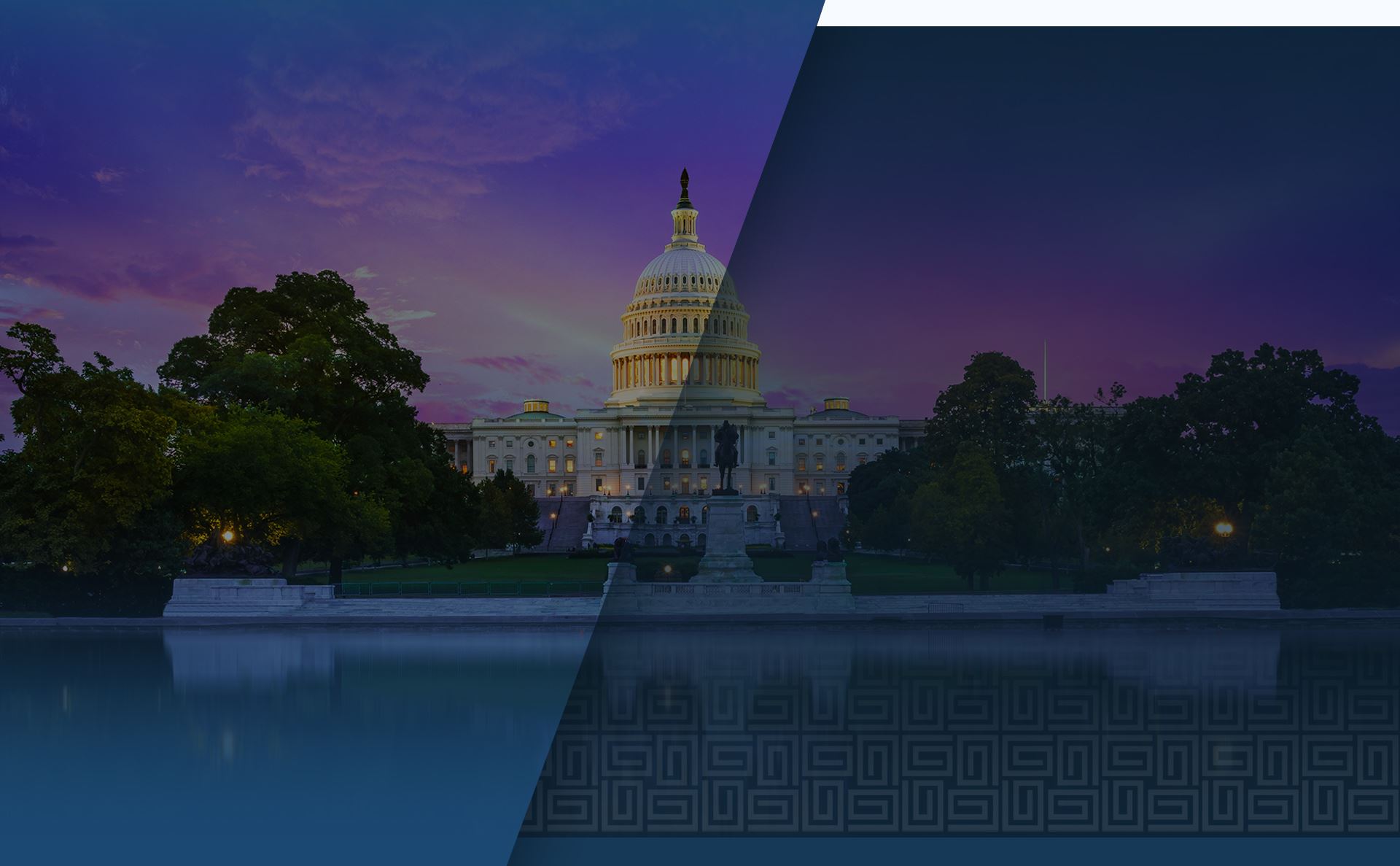 Our Values Why Choose Us?
Attentive, One-On-One Legal Services

Honest Guidance & Counsel Backed by Years of Experience

Complimentary & Confidential Initial Consultations

Award-Winning Attorneys Fighting for You

40 years of Combined Experience in Family Law & Divorce Matters
Schedule your free, phone consultation to get started.
Contact Our Offices
Whether you have questions or you're ready to get started, our legal team is ready to help. Complete our form below or call us at (636) 552-4841.